Facility Info
About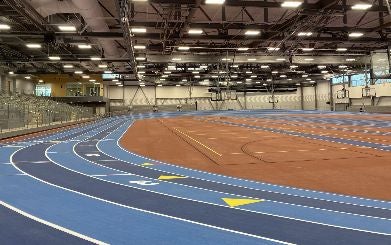 Dr. Conrad Worrill Track & Field Center at Gately Park is a world-class facility with the area's first hydraulically banked 200-meter track. Located in the Pullman community, the 139,000-square foot facility has seating capacity of 3,500 and includes supporting amenities such as a meet management control room, concessions, multipurpose rooms, and locker rooms. Additionally, the facility will feature a 4,000-square foot curtained warm-up area, eight sprint lanes, two long and triple jump runways and pits, pole-vault runway and pads, a high jump area, discus area, and scoreboard.
The facility will offer various of track and field classes and programs as well as host a variety of prestigious competitions and regional and national championships. The 70,000 sq ft open space inside the track has versatile areas that is programmed for recreational basketball and volleyball. Various programs and classes will be available for youth and adults alike with open access to all to participate in after school programs, seasonal sports and special events. During the summer, youth will be able to participate in various programs, trainings, and specialty camps.
History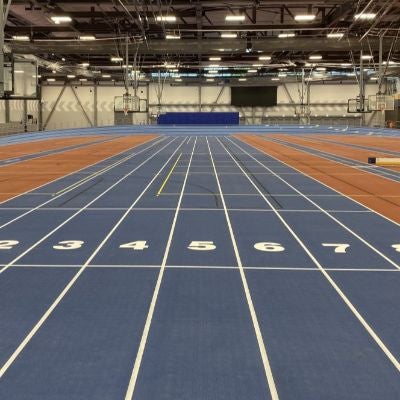 In the years during and after World War II, the population of Gately Park's Pullman neighborhood increased by more than one third. Established in 1947 on former Pullman Car Company land, Gately Park was part of a ten-year Chicago Park District plan to increase recreational opportunities in under-served Chicago neighborhoods. Park improvements began in 1950 and included a grandstand, locker rooms, and an office building. High school football teams from both the Chicago Public Schools and the Catholic League quickly put the new facilities to use. In 1953, the park was named for James H. Gately (1883-1972), a longtime businessman in the nearby Roseland community, and then President of the Chicago Park District Board of Commissioners. (Gately himself voted against the name change, which broke with tradition by naming the park for a living person.) Appointed Commissioner in 1945, Gately was elected President of the Board in 1946, serving in that position until 1967. During his long tenure, the park district sold $79 million in park improvement bonds, increased the total number of parks from 135 to 430, and expanded overall park acreage to 6,800 acres. In 1959, Gately oversaw the transfer of more than 250 city-owned parks to the Chicago Park District.